Welcome to the IEA Group
PROJECT PICTURES
The pictures shown on this website are typical pictures of projects in which Michael Dodds, RIBA has been involved in one capacity or another, generally as Project Manager/Director, Project Architect or Owners Representative both Private and Government.
Additional projects may be viewed on the following websites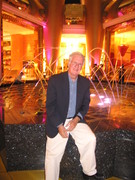 Airport major redevelopment includes Shenzen & Zhejiang, China: Bali, Biak, Jakarta, Bandung & Surabaya, Indonesia; Bodrum, Turkey; Liberia, Costa Rica; Orlando, Florida USA.
For further information on location and involvement in these projects please contact me at the address shown below.